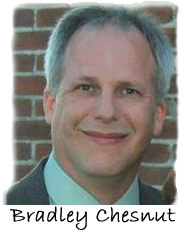 When I Started This HUGE Project Of Having An Agency Management System Designed & Then Written, There Were
Four Core Foundational Elements That Had To Be In Place.
This is because I did not want to create
just another agency management system
.
There's already enough of those on the market.
I've always been
very clear
on the agency management system I wanted to create. 
Here Are The Four Core Elements ...
1. It HAD To Be Easy To Use! This is the #1 request of agencies based on 20 years of survey's.
3. It HAD To Integrate & Interface with 3rd Party Programs and Carriers!
2. It HAD To Be Single-Entry! Doing double / triple entry is a huge thief of your time.
4.
It HAD To
Massively Increase Your Productivity,
and
I Do Mean

Massively

!
Through it all, staying focused on our objective, we ended up...
Re-engineering client management and policy management, 
Bringing a lot of old features to the 21st century, and
Introducing new features to the management system developed by being very focused on creating a system that would massively increase your productivity.
With a very focused drive with over 25 years of insurance automation experience, even after some set backs (we're doing something that's never been done before) and after taking way longer than any of us ever expected, finally the CP Manager is about to be released!
Did we creating the next evolution in agency management systems? Many say we have, but you decide for yourself.
Let me say it again ... "Are You Ready To Get Your Time Back?"
A Personal Message From President Bradley Chesnut...

Dear Agency Owners, CSR's, Producers and Bookkeepers,
I love this industry. Those who know me personally know this, evident in my commitment to supporting and helping agencies and the lengths I go to helping them.
Those who don't know me personally hear it in my voice when they're talking to me.
Yes, I love what I do. I love automation. I love working with and helping agencies. And I'm very excited about what we're doing and will be bringing to the market.
Probably the top question I get asked is why I chose to take on such a huge and expensive task of having an agency management system written.
Bluntly, because it had to be done. Let me explain why I say this.
I've been around management systems since the mid 1980's. Since those days I've become extremely effective in agency automation, workflows, creating workflow manuals, productivity strategies, automated marketing, training agencies on how to use their management systems, and have even become a decent programmer which allows me to  very effectively work with the programming team.
The systems on the market and that are coming out have been, in my opinion as an insurance automation consultant, a real disappointment.
After InStar was bought out I aggressively reviewed all of the systems on the market to see if there was one I could take one to represent. System after system I was disappointed for one reason or another.
Plus, since the 80's, year after year, the systems have continued to over-look or completely ignore the core objectives of a system... workflows!
The steps to process a task (renewal, endorsement, claim, etc.) otherwise called "workflows" is the backbone to the CSR!
As a trainer I can tell you after training thousands of people on how to use their system, teaching workflows is by far the most difficult thing to teach and learn. That's because workflows are different based upon the specific task, the carrier and the LOB. This requires a CSR to learn the steps for a lot of different tasks and variations for carriers and each LOB.
This industry has been workflow driven for over 30 years now so it makes absolutely no sense to me that a workflow driven system hasn't been developed yet. At least not until now with the CP Manager.
I've tried hard to work closely with the other vendors over the years making many suggestions on how they could improve their system to make them easier to use, to be better integrated, to increase the staff's productivity and other key objectives agencies are after. Consistently I was told one of two things: 1) Our table structures don't support the suggestion, and 2) It's not a feature we believe is needed in the system.
Not needed? Seriously?
Finally, I found it upsetting with how too many of the vendors treated their clients. Not all, but way too many of them.
As a representative for the couple of systems I represented I maintained the highest level of customer satisfaction across that board. That's because I have great admiration for agencies and take "servicing them" as a personal and highly important role in working with them. Agencies rely on the vendor for support and training, and they're paying for this so dog-gone-it, give them the best support possible!
Knowing what's on the market and what's being introduced -- just more of the same ol' feature driven systems -- I am very confident that you will be very excited about having the CP Manager in your agency.
If easy to use, massively reducing your workload, massively increasing your productivity and having a very integrated system is important to you then I know you will be excited about CP Manager. 
So many systems out there are primarily personal lines driven. Not only will CP Manager very effectively manage your personal lines business, CP Manager is also a commercial lines powerhouse! Just wait until you see what we've done in the way of commercial lines... you're going to love it.
And yes, of course we'll also be including accounting. 
And downloading, both personal lines and commercial lines for all LOB's that download.
We're also bringing Notes, Follow Ups and Correspondence to the 21st century.
As far as all of this goes we analyzed every part of the system and asked ourselves, "How can we make it better?"
Those that have already seen what we're bringing to the market are all saying, "It's a re-engineering of the agency management system."
You know what, it really is. 
Make sure you're on the list so you're notified when we go into BETA and general release. It's going to be here before you know it, and I can guarantee you within the first month we'll have a waiting list of at least 30 days to schedule an install based upon all of the agencies already on the list.
Make sure you're on the list so you can be notified the very day we launch the company and release the CP Manager.
Until then, blessings to you.
Bradley Chesnut
A Strong Background In Marketing Since The Mid 80's Specializing In Insurance Marketing
I have always said I have
two loves
in business...
agency automation and marketing
.
I got into the insurance business in 1984 when I started with a unique insurance organization. It started with a year long intense training course. They touted themselves as being
more marketing driven
than the traditional agency to explain their success in training people to being able to write a lot of business each week.
Making a long story short, after becoming the #1 representative in the district and in the top 10 nationally they wanted me to take over the office in Chicago, IL. Bluntly, this country boy
had absolutely no desire to move to Chicago.
This is when I went off on my own and ended up partnering with a 20 year insurance veteran and learned real quickly about how a "traditional" agency operates.
I was not impressed,
and saw why traditional producers didn't write very much business in a month.
I started a new division separate of my partners traditional agency. First was to massively kick up my marketing skills since I no longer had someone else handling the marketing.
Now the marketing was solely on my shoulders.
This was when my intense and lifelong study of marketing and copywriting started, starting with master marketer Jay Abraham as my first teacher and mentor.
When I sold the agency in 1989 we had offices in 9 states and something like 21 agencies. It was from these days that I clearly recognized the importance of marketing with any business. It's like the analogy goes, "You have two businesses that sell the same products, but one is barely getting by while the other is flourishing and growing. What's the difference?
'Marketing'
!"
It's true.
Marketing is what separates the successful businesses from the rest.
This is why I have invested so much money and time into my marketing education, which has paid off over and over again in my own endeavors and when helping other businesses with their marketing.
Just like I absolutely love agency automation I also absolutely love marketing and helping agencies with their marketing.
In fact, it was because of helping agencies with their marketing after I sold my agency that I got so involved in agency automation... my marketing clients couldn't handle all of the business my marketing was producing for them. I really had no choice but to get involved in agency automation as a tool to help agencies increase their productivity and reduce their workload so they could handle all of the new business generated from great marketing.
This is why you'll see our products focus on massively increase your productivity upfront, and then you'll see new features being added to take the sales process and marketing to a whole new level. It's always been my vision to address the productivity and workload piece first, and then follow this up with sales management and the most incredible marketing features you've ever seen in an agency management system.
As you can see, I have a very clear vision of the products and services I want to make available to all of the agencies across the country. Keep an eye on us...
we'll be introducing quite a few exclusive features and add-on's that will make your life as an agency owner, producer, CSR and bookkeeper a whole lot better and far less stressful!
Introducing the CP Manager Agency Management System
Get Ready Because The Days Of...
Way too much double/triple entry
Not handling your day to day work quickly and efficiently
Not working with a forward thinking company

You're Going To LOVE The Design Of The CP Manager And The Results You Get When Using It!
Workflow Driven ... A first for the industry
Easy To Use ... Really, it is
Amazingly Fast Online ... Runs like it's on a network
Re-Engineered Client and Policy Management
Many Exclusive Features... Your staff will love how much time they're saving!

The CP Manager Is
Coming
.
Are You Ready To Get Your Time Back?
Don't Miss The Launching Of The Company And Our Introductory Pricing...
By invitation only we will be notifying the agencies on the list of our pre-launch. Then when we go into general release, it will be the agencies on our list that will be the first to be notified. 
With over 700 agencies already on the list, this will keep us very busy answering their questions and helping them to determine if the CP Manager is the best choice for their agency. 
To stay informed, you need to be on the list ...