Introducing the CP Manager Agency Management System
CP Manager Is 25 Years In The Making. It's Been Designed For

Maximum

Productivity!
CP Manager Features Include:
First System Designed by Insurance Automation Consultants... We intimately understand agency automation and what it needs to do to increase your productivity.
Easiest System To Learn & Use... Really, it is!
Many Exclusive Features... Most are focused around increased productivity
We're a Forward Thinking Company... You're going to love what we have planned for the rest of the year and the next two years
Amazingly Fast Online... I was blown away with the speed
Re-Engineered Client & Policy Management... This needed to happen. Servicing your clients just got a whole lot easier
Many Core Features Like Notes & Follow-Ups Re-Engineered... They needed an overhaul & brought to the 21st century
Multiple Agency Management... Perfect for sub-agencies
A Sample Of Increased Productivity: Our Notes Are Powerful & Fast To Create
Adding a note is quick and easy because there are lookup tables that speed up data-entry.
I love lookup tables because they speed up data-entry and maintain consistency with the fields.
In addition, at the Carrier Record and Client Record you can even enter who you talked to. Then when you pull up their contact record you will see the notes (and correspondence) tied to their record! Talk about making it so much easier to work with contacts of an Insured and Carrier.
Finally, you can even attach a note to a policy and even to a specific section of the policy. If you added the note from the policy, the policy is automatically tied to the note. When you view notes from the policy you only see the notes tied to that policy. Here's a note being added at the client record...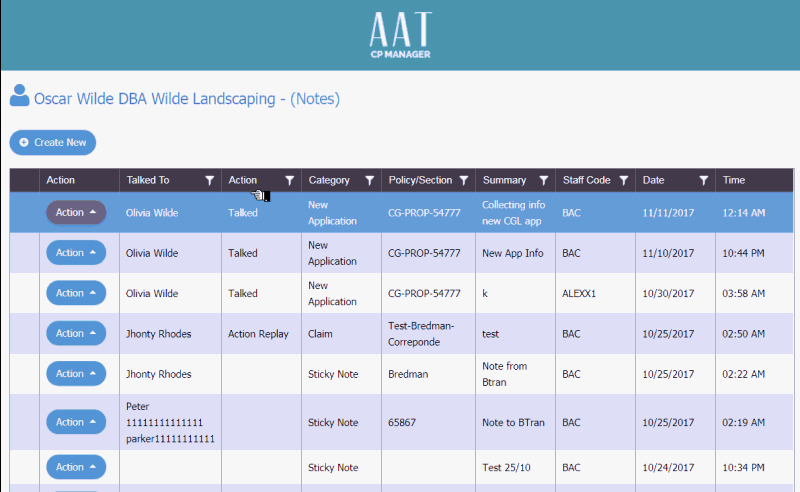 Keep reading to learn what else the CP Manager can do and about the

many

other features included in the CP Manager...
As you can see, it is not our desire to be just another feature driven system that doesn't do a whole lot to increase your productivity in this workflow driven industry.
It was time for the management system to be re-engineered to support today's agency and help today's agency create  the levels of productivity that is possible. 
Since this system didn't exist,
WE DESIGNED IT!


Why All Of The Excitement About The
CP Manager

Management System?
Here are a few things that have agencies excited...
CSR's Manage Larger Book of Business
When you have a highly productive system which allows you to get your work done a lot faster, you can manage a much larger book of business.
Imaging & Document Managing
In this day and age of going paperless, we were meticulous in our imaging module. Attach items to a client, a policy, a section of a policy, a staff record or carrier. You'll like this feature. You can easily attach them to a letter, fax or email.
Easy, Easy, Easy To Learn & Use
Survey after survey clearly points out that "Easy To Use" is the #1 request of agencies of a management system. Easy to use was a primary objective of ours, and we nailed it!
The Direction The Company is Going
Agency AutomationTEAM, Inc is a forward thinking company who puts their clients at their highest priority. Between our tight relationship with our clients, the voice our clients have and the future of our products, you'll also love the direction we're going.


Using The
CP Manager

Management System
Will Have Your Staff
Excited About Servicing Your Clients
...
Service Tools Are At The Client Record AND On The Policy... Notes, Follow-Ups, Correspondence and Attachments really are right at your fingertips
Activities (top box in white) Shows You Some Key Information About This Client... See immediately how many open endorsements & claims for the client. Not shown here is "Amount Due" for AB clients.

When accessed from a specific policy, you'll only see Service Tools for that specific policy... For example, just the notes for that policy, just the follow-ups for that policy, etc. Nice!
The CP Manager is Single-Entry... Doing double-entry is stealing your time so we knew the importance of having a single-entry system!
You can open as many Client Records & Policy Windows as you need... Unlimited!
You can search for a client record from the 1) very advanced Find Hub,or from 2) the Client Hub main window or 3) with our Quick Search feature on a client record. Three (3) very effective ways to find a client record fast!
When you're on a client record and you need to pull up another client record, you can use our "Quick Search" feature... You don't need to jump back to the "Find Hub" saving you keystrokes and time.
When you click on the "Action" button for the client record you need you can choose...
View: To pull the client into the same window (if you're done with the record you're on), or
New Window: To open the client record in a new window
Right on the client hub right at your fingertips you'll have Drivers, Vehicles & Locations... What a time saver!
Client Data Is Grouped On The Client Record... Allows for a lot more information in an organized way without cluttering the screen.

The CP Manager will include the primary Hubs needed to service your clients and their policies along with handling your agency's accounting, work with your carriers, maintain information about your staff and run the reports you need to stay on top of your agency. Listed above is the Hubs available in the CP Manager.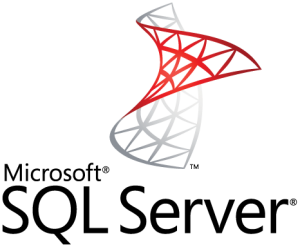 The CP Manager has been designed to handle 1 user agencies up to 1,000 users. That's why we used SQL as our database engine (SQL is FAST) and why we put search filters in all of the Service Tools… so you can find that letter, that note, that attachment or whatever you're looking for very quickly!
CP Manager is unlike anything you've ever experienced before. It's the kind of system you'd expect and hope to have released when it's insurance automation consultants who design the system.

Take a look at many of the things you can do from a client record and how common-sense the design is (We've made some updates to this window so there's now some additional information not shown here)...


The CP Manager

Management System
Is Loaded With Powerful Features!
It's true, the CP Manager has lots of powerful features. What you may not know is the majority of features are around increased productivity, client management and policy management.
Massively Increasing Your Productivity
Yes, our primary focus in designing the CP Manager has been on creating a system that would massively increase your productivity. 
Between our exclusive Workflow Task Manager and My Activities page, just these two features alone will make a huge impact in massively increasing your productivity. What's exciting, is these are just two of numerous things we've done to increase your productivity.
There's a reason "easy to use" is so important to an agency and the #1 request of agencies. For starters, it means a shorter learning curve to being able to effectively use the system.
It also means CSR's being able to do their job faster because they're not looking for the tools they need or figuring out how to use a feature.
Here's a simple example. Both of these icons are to create a new record ... 

 or 

. Which is easier for a user?
Ours is the "Create New" button. We use 'Words' to avoid needing to hoover over it to figure out what it is! You'll love our attention to the details and little things.
The Learning Curve Is Dramatically Shortened With the CP Manager
Absolutely it is! That's because the CP Manager is more intuitive, icons have words, it offers a more common-sense layout and the time consuming job of teaching CSR's workflows so they properly process their work has all but been eliminated with our exclusive Workflow Task Manager.
When you have people who have spent the last 25 years working with agencies helping them to more effectively use their management system and who are experts in workflows, productivity strategies and agency automation designing the system, of course it's going to be an easier system to learn and use!
Find The Record You're Looking For Quickly
When a client calls in, you need to find their record fast! The problem with many systems is they only allow a few key ways to find a record. Take a commercial account, for example. Most systems will only pull the record up by the commercial name. In the CP Manager you can pull up a record by ... Insured Name, DBA, Company, Customer Code, any part of the address, by any of the phone #'s and email address.
On top of this, you can pull up a record by policy # (even if you only have a partial #), by the additional named insured, by the contact (first name or last name), by any of the contacts phone #'s and the contacts email address.
When it comes to finding a record, we offer over 34 ways to find a record. We've got you covered.
That's Impressive… What Else Can
The CP Manager

Management System
Do?
A LOT! The best way for you to see everything this system will do is to schedule a live demo of the system. For now, here are a few more things...
Better communication with carriers
We know how important your relationship is with carriers so we made it easier to work with them. In addition, the CP Manager offers carrier downloading for both PL and CL.
Choose between Hosted or Network
We realize that practically all of the new systems introduced the past 10 years are online hosted only. Yet, survey's show the majority of agencies want a network version. We offer both!
Run from a PC, Tablet or Smart Phone
Right out of the gate, the CP Manager can be ran on all 3 of these devices. AND, there's no additional cost for a tablet or Smart Phone.
A seamless upgrade to the TIME System
That's right, when the TIME system comes out there's no cost for a data conversion and 100% of data converts, and there's no new learning curve. It's how an upgrade to a new system should be! There's no reason to wait for the TIME System.
The CP Manager

Management System
Helps You
Work More Closely
With Staff and Carriers Too!
We know how important your relationship is with your carriers, and we know you also need to be able to stay on top of your staff. Check this out...
Notes, Follow-Ups, Correspondence & Attachments
At both the Carrier Record and the Staff Record you have the core Service Tools just like you have at the Client Record. 
Open Endorsements & Claims
At the Carrier Record you'll have the "Open" Endorsement and "Open" Claims for that carrier right at your fingertips. Discuss one of them or all of them with the carrier representative. Drill into it for the details.
Carrier Contacts & Departments
Attach Departments or Contacts to the carrier record. Tie notes and correspondence to their record. You'll love how this works and how it'll help you work more closely with carrier contacts.
Manage your carrier writing codes. You can even set a default.


Agency AutomationTEAM Inc.

Is Client Driven & Focused.
There's A Reason For This...
President & Founder Bradley Chesnut has spent the past
25 years working hand in hand
with agencies across America helping them to more effectively use their automation and increase their productivity. Watching the decisions he's making and the programs he's putting in place at the company,
it's very clear that he's a

strong advocate

to the agency and is genuinely concerned about your success.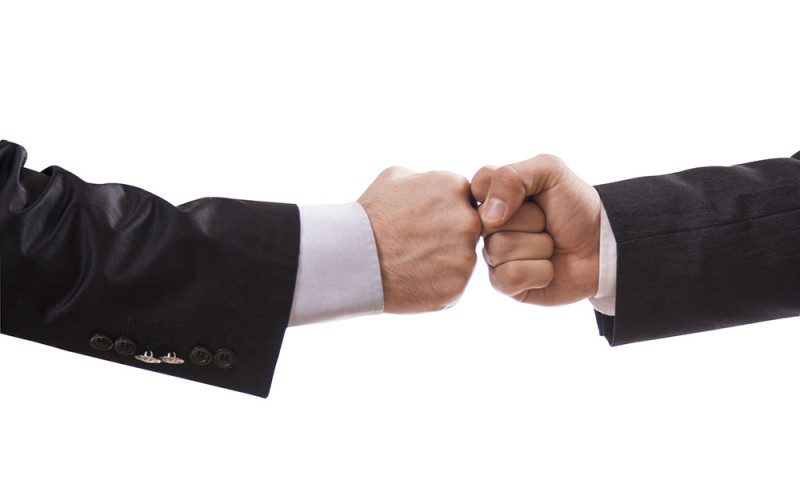 Actually, quite a few. Two programs we've put together regarding the direction of the product is our "Upcoming Feature Input Program" and "Our Feature Voting Program".
At a very secure place on our website accessed only by our users with a username and password we'll be placing the blueprint to upcoming features. This could include documentation and videos.
In a nutshell, users will be able to offer input toward that feature so when it gets sent to programming we will have received a lot of feedback on the feature. In the long haul, this should greatly reduce programming time and costs while introducing a much better feature than had we not received feedback from our clients.
What we're going to do is take the features that have completed the Feedback phase and then move them to the next phase which is the Voting phase. This is where users get to vote on the priority of the different features. On a scale of 0 – 5, 0 being don't need to 5 being really need you'll vote on the features. The feature that adds up to the highest number gets sent to programming first, followed by the next highest and so on.
And just so we're clear, it's ONE vote per agency so larger agencies can't monopolize the voting process.
This Voting Phase allows our users to take a stand and tell us which upcoming features are important to them, and then based upon the votes we'll send the most desired features to programming first. Our users control the order in which they're added to the system.
"Over the years, it's made absolutely no sense to me why vendors don't work more closely with their clients and give them a larger voice in the direction the product goes, what features are being added to it and the order in which new features get added to the system especially when you consider how important this software program is to an agency."
Bradley Chesnut, President
It's a fact that Mr. Chesnut has a very extensive background in working with agencies and has a deep respect for agencies. After all of the years he's worked so closely with agencies and his commitment to them, agencies should be very excited that it's Mr. Chesnut who's the President of Agency AutomationTEAM. We don't believe any other vendor could possibly do more for agencies or be more of an advocate for agencies than Mr. Chesnut. That's very obvious when you see the programs Mr. Chesnut is putting into place to get agencies involved in the direction of the product and company, and everything else Mr. Chesnut is doing.
Take, for example, how Mr. Chesnut has priced the CP Manager... talk about an amazing price!
More about this following. Like he continuously says, "No agency left behind", and he means it!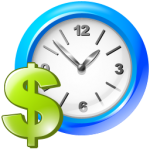 Finally, We Priced The CP Manager So It's
Affordable

To ALL Agencies! 
With The CP Manager You'll
Save

Both

 Time AND Money!
The CP Manager Is Affordable...
As we've shared, we know the value of this single-entry, highly-productive system and the fact that we're introducing the first workflow driven system to the industry!
However, our President, Mr. Chesnut, is adamant that every agency, regardless to size, should be able to afford a highly-productive system. That's why he has priced the system less money than 75% of the systems on the market...
Agencies will no longer need to purchase a low-end systems heavy in double-entry and with poor workflows simply because of price!
In addition to this, Mr. Chesnut doesn't feel an agency should have to pay for features they don't even use, when this is possible. A huge frustration of many agencies is paying a high price upfront and high ongoing support fees for a system they only use 15-20%.
According to the high majority of agencies Mr. Chesnut has discussed this with, they would prefer to have a lower price and lower monthly support fee and then be able to purchase the features they need for their agency. Do you also agree with this?
This is the model we've chosen for our company ... to turn features that not every agency would use into an add-on module giving them the option to purchase it if they need it or to keep their costs down if they don't need it.
An example of this is our upcoming individual life and health management system. Not every agency sells life and/or health policies so those who need it can purchase it and those that don't are able to keep their costs lower. This provides a real win-win solution for all.
The final point here is we offer both a Subscription and a Purchase option.
Where the majority of vendors today only offer a subscription model where the agency "leases" the system from them, we give our clients a choice. There are advantages to both so talk to your account manager to determine which is best for YOU!
As you grow, we provide a seamless upgrade path to the TIME System
Another huge concern and frustration to agencies purchasing low-end, low-priced systems is knowing that as their agency grows and they bring on more staff, their needs will increase and they'll outgrow their low end system. This is a common evolution of new agencies and small agencies.
One of their biggest concerns, and rightfully so, is converting their data to the new system.
After 25 years of working with agencies we are very clear of the growth pattern of an agency which is why we have once again done what no other vendor has ever been able to accomplish... we provide our CP Manager clients a seamless upgrade path to the TIME System! It's a truly brilliant solution. Many call it the "perfect upgrade solution".
Here's how easy it is to upgrade to the TIME System:
100% of your data will convert to the TIME System... you won't lose one iota of information or data!
There's NO COST to converting your data to the TIME System!
There's no new learning curve because we maintained the carefully designed layout of the CP Manager since this layout offers maximum functionality and productivity!
Plus, there's no down time when converting!
There's no better solution to moving to another system than this!
As Insurance Automation Consultants, we really do understand agencies, their needs and how they evolve over time... evidence in all of the things we're doing to protect you, provide you with the kind of solutions you need, going against the grain in this industry when it's not in the best interest of our clients and providing you with options and much more.
Seriously, isn't this the kind of company you'd want to develop a long term relationship with? I ask because we're doing everything in our ability to create a long term relationship with our clients... how are we doing at accomplishing this?
Talk to an Account Manager now and schedule your live demo of the CP Manager and get your questions answered. I'm sure you have quite a few... contact us now.
Frequently Asked Questions & Answers
You haven't talked about training. Do you offer training programs?
Absolutely YES! You have to remember, our President is a 25 year insurance automation consultant. We've taken training to a whole new level by offering advanced training programs no other vendor offers. For example, there's our "Increased Productivity" training which includes training that has nothing to do with your management system. There's also our exclusive "Workflow Training" courses.
We also offer "Accounting Training" and numerous "Beginners Training" programs.
In addition, we offer one-on-one customized e-training, multi-media training, classroom training and onsite training.
We are also offering a training add-on which will maximize your training dollars and increase your retention significantly!
How long will it take for us to get the system installed in our agency after purchasing?
Great question. With what we are bringing to the market place and how we've priced this system, we're expecting a stampede of agencies wanting this system in their agency. As it is, we have over 700 agencies on the list waiting for its release.
The only fair way we can handle installations is by doing them in the order in which we receive the purchase orders. In the beginning we'll be slower at doing the installs and running agencies through our very thorough implementation process to insure you're getting up & running on the system and able to use it efficiently. 
Here's the bottom line. With a new staff, and with a lot of orders and only being able to handle so many installs a week, a point could come where an agency may have to wait up to 3 months for their installation date. This is why it's so important to get your order in quickly... to get you higher up on the installation list.
What kind of upcoming features are planned?
A LOT! What you may not realize is we have the system blue-printed all the way to version 3 with a lot of features and additional add-on's planned for the system. Many of them we're keeping close to the chest and will only be sharing with our clients until it's released.
Let me share this with you. We have a number of exclusive features planned that will further increase the efficiency and productivity of the agency. As we've clearly stated, client & policy management is the #1 priority of the system so these pieces are the highest priority to us.
Yes, client and policy management is our highest priority in the system because taking care of them is the foundation to any management system! Fail here and who cares what else the system can do. Right?
One area we plan on building is a very thorough and complete life and health side of the system for agencies that also sell these products in addition to P&C. We feel this is a part of the industry vendors are really missing which is forcing agencies to buy two management systems, one for their P&C business and one for their life and health business. The problem with this is it creates a lot of double entry and makes it very hard to do automated cross-sell marketing. We aim to solve these problems!
If you haven't read about it yet, we are going to share the blue-print for our upcoming features with our users so we can can feedback from them to fine-tune each feature before sending it to programming, and then we're letting our users vote on the upcoming features to determine the order in which they're turned over to programming. We are committed to this being a client driven product and are desirous to get our users as involved in the company and product as they want to be just so long as they honor the NDA they sign and none of this information is leaked out to other vendors. 
We believe the agency management system is one of the most important tools an agency has, and because of the important role it plays for an agency we feel agency personnel and owners should have a loud voice in the direction the product goes and on what features are added next. 
This is YOUR system and you should have this kind of say about the product that's running your agency!
I am very impressed with this system. Why has it taken so long for a system like this to be released?
(Answered by President Bradley Chesnut)
I can't speak for the other vendors so this is only my opinion after working in this industry and with so many vendors over the past 25 years.
Let me start by sharing with you that I have made a lot of suggestions to quite a few other vendors over the years on how they could increase the productivity of their system for their users. What I heard the majority of times was, "We can't do that because our table structures won't support it." And if it wasn't for this reason it was because the owner of the company didn't see the benefit of my suggestion, which just blew me away! I'm guessing that after they see the CP Manager they'll seriously regret not taking my suggestions more serious.
In my opinion, too many of the vendor Presidents/CEO's believe they have all of the answers of what needs to be done with the system and are out of touch with the users of their system. I remember working with a vendor with less than 400 clients and no matter what I suggested to him, he had his own ideas of what should be done. It became very clear to me why this vendor didn't have very many clients.
Along with this, vendors are missing the boat in a big way by not taking the feedback from their support staff and trainers (people who work very closely with the clients daily) more seriously. From my experiences, there are also much more effective ways of getting users involved in the product development and giving them a louder voice on the direction of the product since they're using the system on a daily basis.
But the most important thing a vendor could do is talk to an insurance automation consultant because nobody in this industry has more knowledge and experience on agency automation and on increasing an agencies productivity than the insurance automation consultant who has an expertise in workflows & productivity strategies.
Bluntly, I truly believe if the other vendors had talked to us consultants I have no doubt the agency management system would've evolved to being workflow driven years ago. To create a workflow driven system today will require a complete re-write of their systems because existing system just don't have the table structures to support it so any efforts to put this in place would only create a band-aid approach and not a true, fully integrated workflow solution like the CP Manager offers.
Again, this is just my opinion on this topic.
I can also tell you from our own experience that anyone can create a feature driven system in a short period of time, but to create a highly productive system that's single-entry and is workflow driven takes a lot longer! When we started this project we never expected it to take this long and cost this much money, but, finally, here we are with Pre-Launch right around the corner.
Now, having shared all of this, the reason it's taken so long to get CP Manager released is because we're not willing to cut corners, we've had to switch programming teams a few times needing a more advanced team for the more advanced features and we're simply very meticulous in what we're creating.
When it's all said and done and you've placed CP Manager in your agency you'll be very appreciative of how meticulous we've been!