Pre-Launch Is Almost Here. Are Your Ready To Dramatically Cut The Cost Of Automating Your Agency And Get Your Time Back? CP Manager Is Already Priced So "No Agency Will Be Left Behind". On Top Of This Our First 50 Clients Will Save BIG And Receive Some HUGE Bonuses...
Special Pricing on the Purchase of the CP Manager Including Discounts On All Add-On Modules During

Pre-Launch

. Because the system is already priced as low as we can go (already lower priced than 75% of the systems on the market), during BETA and Pre-Launch will be the only time we'll be offering a discount on the base system and additional users!
We're Offering A Number Of Amazing Bonuses... We'll share what they are and the huge value of them when we launch. And,
You Will Be Put At The Front Of The Line For Installations, Setup and Training. After we go into General Release we're anticipating a 6 month waiting list at the peak of our introducing CP Manager to the industry.
There's Only One Way To Get The Special Pricing To Include Discounts On Add-On's, Get All Of The Bonuses, Get The Details Of CP Manager and Gain Access To A Detailed Walk-Through Of CP Manager During Pre-Launch Is To Get On The List!
To learn more about
CP Manager
you'll need to
Get On The List!
Once you're On The List you'll have access to

a lot of information about

CP Manager

.
If You Purchase During Our Pre-Launch You're Going To Love The Huge Savings You'll Get And The Incredible Bonuses You'll Receive!
Let me share more information about the huge savings our first 50 clients will receive:
We are offering a huge savings on the purchase of CP Manager solely to the first 50 agencies and BETA agencies. This savings is on the upfront amount and on the monthly support fee. The first 50 agencies will never pay the same support fee amount as future clients, meaning the savings on the monthly support fees are forever!
We have a special program we'll be introducing to the first 50 agencies that could eliminate the base system support fees (base + additional users). It's never been done before so we're anxious to see the look on the faces of the first 50 agencies once they see what we're doing. It's very exciting!
We'll be offering some huge bonuses. All of the bonuses we'll be offering is solely for the first 50 agencies. We will never again offer everything we'll be offering to the first 50 agencies. We have a very strategic reason for these bonuses which also benefits us and is why they're all be only offered to the first 50 agencies.
One of the most valuable benefits, in our opinion, of being one of the first 50 agencies is you're going to be one of the first to get CPM installed and setup for your agency, and then trained on how to use it. We anticipate within 60 days of general release we'll have a waiting list for installs booked up to 8 months out. Knowing what we'll be introducing there's no way I would want to wait that long to create an efficient and productive agency with a huge drop in my workload! What about you? What would you do with a drop of 20%, 30%, 48.7% or more in your workload?
If You Purchase During Our Pre-Launch You're Going To Love The Huge Savings You'll Get And The Incredible Bonuses You'll Receive!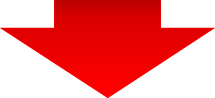 About Getting On The List (form below)
As you can see from the questions being asked on the Get On The List form, we are preparing for launching the company. Each question serves a specific purpose.
There are two key questions on the form: One asking if you'd like to be a
BETA Tester
(only need 5 PL agencies and 5 CL agencies) and one asking if you'd like to take advantage of CPM during our
Pre-Launch
when we're training our staff. We'll only be allowing
50 agencies to purchase
during Pre-Launch.
Not marking "Yes" to at least one of these will move you to the General Release phase and will remove your name from being included in BETA and Pre-Launch correspondence to include the dates of detailed Walk-Throughs during the BETA and Pre-Launch phases.
Just so you know so there's no misunderstandings, our
introductory prices and huge bonuses will only be offered for a limited time
. Most will only be available to BETA test agencies and to our first 50 clients via Pre-Launch. Also be aware there could be up to a 6 month wait period for installations depending on how quickly you purchase.
If being one of the first to massively increase your productivity and getting the greatest savings and a bunch of
bonuses valued at over $5,000
is important to you then you need to purchase during our Pre-Launch phase.
Now, having said this,
better than all of the bonuses is the massive increase in productivity your staff will experience when they're on CP Manager.
This means your CSR's will be able to manage far more clients and policies each day which means you won't need to hire more CSR's as you grow. Or you won't need to replace CSR's who quit.
And when you do get to the point of needing to hire more CSR's and Producers, you'll really love how much easier CP Manager is and how much faster your new staff will learn the system so they're able to quickly service your clients much sooner.
After 25 years of working with agencies helping them with their agency automation our President developed an
intimate knowledge of management systems and became an expert in productivity strategies and workflows
.
You are absolutely going to love what CP Manager will do for your agency.
Add to this our commitment to our clients and all of the things we have lined up to provide a much higher level of service and support to our clients, along with
giving our clients far more say in the direction of our systems than any other vendor ever has!
Once you've joined the AAT family you'll never look back! You'll never want to go back to the other vendors who just simply look at you as a number.
Get On The List Now & Save BIG...
Learn A Lot More About CP Manager, The BETA Phase And Pre-Launch By Filling Out The Form
Once you submit the form you'll be redirected to an informative page with a lot more information
Fill Out Form & Learn More About CPM...
* All Fields With an Asterisk (*) Are Required *