Attention All P&C Agencies!
After 20 years of survey's and working closely with thousands of agencies on their automation since 1989 and getting their feedback of what they
really need from their automation system and vendor,
Insurance Automation Consultants
has designed a
new
 system to
dramatically increase your productivity
.
It's about to be released...
Agency Management Systems Just Got An Overhaul...
CP Manager Is 25 Years in The Making! It's The

First and ONLY

Agency Management System

Ever Designed

By Insurance Automation Consultants.
Our Focus Has and Always Will Be On Your Ability To Create The Greatest Results From Your Agency Management System. This Is Why We're Very Focused On...
 Designing CPM to be very easy to use... #1 request of agencies!

 To be single entry... re-entering data already in the system is stealing your time!

 To massively increase your productivity... what would a 20%, 30%, 40%, 48.7% drop in your workload do for your agency?

 One page to stay on top of your outstanding work and upcoming policy issues... ONE page! Things are no longer slipping through your fingertips.

 To support your marketing efforts... cross-sell, up-sell, generate new business!

 Retention management to manage and increase your retention rate... helping you to keep your clients!

 To make your staff far more efficient and productive... service your clients in far less time!

 To offer your agency the features your staff needs to do their jobs... We're offering features new to the management system!

 Making the sales process easier and more efficient... CPM isn't just about servicing clients, but also to nurture prospects to turn them into clients!

 Give you industry expected reports with a twist. Plus, advanced reports that allow you to really dig into your clients, your book of business and analyze your business in multiple key ways! You're going to be amazed at what you'll learn about your agency, producers and CSR's.

 To handle your agency accounting quicker and more easily... Designed by a 30 year insurance accounting expert

 To more effectively work with your carriers... we know how important your relationship is with them!

 To ultimately give you back your time -- a top objective of ours -- by building productivity strategies and workflows into the system! 
We're Close To Launching With Pre-Launch An Important Step To Launching. Our First 50 Clients Will Save BIG...
Special Pricing on the Purchase of the CP Manager Including Discounts On All Add-On Modules During

Pre-Launch

. Because the system is already priced as low as we can go (already lower priced than 75% of the systems on the market), during BETA and Pre-Launch will be the only time we'll be offering a discount on the base system and additional users!
We're Offering A Number Of Amazing Bonuses... We'll share what they are and the huge value of them when we launch. And,
You Will Be Put At The Front Of The Line For Installations, Setup and Training. After we go into General Release we're anticipating a 6 month waiting list at the peak of our introducing CP Manager to the industry.
There's Only One Way To Get The Special Pricing To Include Discounts On Add-On's, Get All Of The Bonuses, Get The Details Of CP Manager and Gain Access To A Detailed Walk-Through Of CP Manager During Pre-Launch Is To Get On The List!
To learn more about
CP Manager
you'll need to
Get On The List!
Once you're On The List you'll have access to

a lot of information about

CP Manager

.
Video's & Web Pages Showing Powerful CP Manager Features, And How We'll Provide A Much Higher Level Of Service To Our Clients And Treat Our Clients Far More Fair Than Any Other Vendor. Get Access To All Of This Information And Much More By "Getting On The List".

We're
Strategically
Introducing
Two Agency Management Systems
...
We Understand How Your Needs Change As You Grow. Following We Explain Why Two Systems...
Two Strategically Designed Agency Management Systems To Meet The Changing Needs Of An Agency As It Grows! Plus...
Look at how
easy
we made it for you to upgrade from CP Manager to the TIME System...
No

data conversion which means

no

conversion costs!
You will

not lose

one iota of data

!

No new

learning curve

!
Isn't this how it should be to upgrade between systems, especially when both systems are from the same vendor?
YES!
Why Two Agency Management Systems?
Mr. Chesnut has been very clear about having absolutely no desire to introduce just "another" management system to the industry...
there's enough of them already.
Instead, after 25 years of working with over a thousand agencies and after 20 years of survey's
to learn what's truly important to agencies regarding their automation and management systems,
Mr. Chesnut has designed the systems this industry has been begging for the past 30 years! It boils down to three key things...
easy to use (#1 request of agencies), to massively increase your productivity
which affects a lot of the parts of a system, and to help you
get your day to day work done in the fastest, most efficient way possible!
So why two systems?
As you know, the needs of an agency
changes as the agency grows.
This is why it makes absolutely no sense for agencies with 10+ users to be on a low-end, low-cost system. These agencies aren't actually saving any money at all. It's quite the opposite... these low-end low-cost systems are costing the agency money! These systems
weren't designed for the growing agency and their growing needs.
Sadly, too often an agency makes a decision based upon price
over what the system can ultimately do for the agency.
It's like spending $100 in gas to drive 500 miles to save $10 on a product. It makes absolutely no sense at all and is
exactly what is happening when agencies outgrow their low-end low-cost system, or choose a low-cost system over another system which will create greater results for the agency but costs more money!
There's a reason why we put
"increased productivity"
at the highest priority of our systems... because, for one, this will greatly reduce the number of CSR's an agency will need
saving the agency a ton of money
in salaries and benefits as just one benefit, although a
huge benefit
, of
increased productivity!
By having two systems we're able to provide the key features the smaller agency needs while also keeping the cost down knowing how important price is to the smaller agency. Then, as agencies grow and have benefited from our design to massively increase their productivity, it makes the transition to our TIME System that much easier while giving them the additional features they need for their growing agency.

To get an idea of what kind of additional features we're talking about, scroll down to where we're discussing the TIME System. We're certain you'll be very impressed!

When you also consider how super simple we've made upgrading to the TIME System, here again we're doing what no other vendor has ever been able to accomplish... making upgrading simple with no lose of data and no new learning curve!

Two systems serving the needs of the two core groups of agencies. CP Manager is allowing smaller agencies to get into a high-end system without breaking the bank since price is a key factor to the smaller agency. Excitedly, CP Manager is also giving them a system that's focused on massively increasing their productivity which in turn dramatically increases their profitability giving the smaller agency the cash flow needed to grow their agency!

That's not all. CP Manager will also be offering many of the core features the more expensive systems offer so we won't be surprised at all to see 15, 20, 40+ user agencies jumping onto CP Manager because when the rubber hits the road the core requirement of an agency management system is to process your day to day work and to efficiently service your clients. Just so you know, we planned for large agencies in the design of CP Manager!

For the larger agency the TIME System offers key features and advanced features needed to meet their needs along with providing additional features to help them more effectively run their agency. Many of these features are new to the agency management system. Not just features larger agencies have told us they need but also features that will allow them to run and manage their agency a whole lot easier.

Our two system approach was very carefully put together taking into consideration the challenges and problems agencies face when growing out of a system and needing to upgrade to a more advanced system. Finally, for the first time, It gives agencies an upgrade path that's logical and seamless with no new learning curve, no lose of data and no additional data conversion costs. It's the perfect upgrade strategy!

Introducing The
First
Agency Management System We'll Be Releasing...
The System You Need To Get Your Workload Under Control

CP Manager Agency Management System
CP Manager is unlike anything you've ever experienced before. It's the kind of system you'd expect and hope to have released when it's insurance automation consultants who design the system.

Take a look at many of the things you can do from a client record and how common-sense the design is...
CP Manager is a refreshing

re-engineered

system designed to

massively increase your productivity

and to be very

easy to use

. Not only is it the first agency management system designed by Insurance Automation Consultants, it's also the first system ever built from the

ground floor up with a fully integrated Workflow Task Manager

and based upon productivity strategies. This system is all about taking care of your clients and their policies in the

least amount time possible!

Learn more about CP Manager now...
Then About One to One and a Half Years Later We'll Be Introducing The
First "True"
Agency
Management System...
Automating More Of Your Agency. Giving You More Tools To Do More.
TIME Agency Management System
The first "TRUE" agency management system
Automates much more of your agency than just your clients and their policies all within one system
The

Staff Hub

 will grow in features to more

thoroughly work with and manage your staff

. 
You'll see the

Carrier Hub

with more features to more effectively work with your carriers and their field reps.
An 

exclusive advanced Sales Hub

to very effectively manage the sales process to more efficiently

turn prospects into clients and clients into multi-policy clients

.
An

Exclusive Marketing Hub

that'll bring powerful innovative marketing strategies to your agency.

Another hub to

very thoroughly analyze your book of business and to find sales opportunities

within your book of business. This is feature new to agency management systems and

long overdue

!
The ability to 

analyze

your book of business!

The TIME System will be introducing

quite a few new exclusive TIME System features

, features new to the agency management system.
The TIME System isn't just about adding more Hubs. It's also about

adding a lot more functionality with the existing Hubs

for a more thorough solution.
The TIME System is taking agency management systems to a whole new level and will allow you to manage far more of your agency, all in one system!
The Most Client Driven Vendor EVER!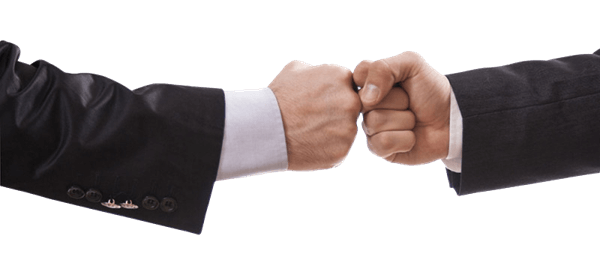 For 25 years our President Mr. Chesnut has been working hand in hand with agencies helping them to become better automated, more productive and more efficient. Anybody who knows Mr. Chesnut knows how much he loves what he does and the agencies he works with.

In the process of working with agencies Mr. Chesnut learned a lot about the different vendors and what frustrated the agencies about their vendor.

Mr. Chesnut has a lot of years of experience working with vendors including working for a few different vendors which gave him the inside scoop of vendors.

Now that Mr. Chesnut is the President of a vendor (Agency AutomationTEAM, Inc.) he's very clear on the level of service he wants to provide his clients. In fact, Mr. Chesnut plans to go way beyond what other vendors are doing to serve, support and get their clients involved in the direction of the product(s).

If you become a client of ours, you'll be in for a real treat when you see everything we'll be doing to provide a much higher level of service to our clients!

We have a number of articles discussing how we'll be taking customer support and training to a new level in this industry, and how we'll be putting our clients at the highest priority. All you have to do is get on the list to have access to these articles.
First System Designed by An Insurance Automation Consultant. Introducing...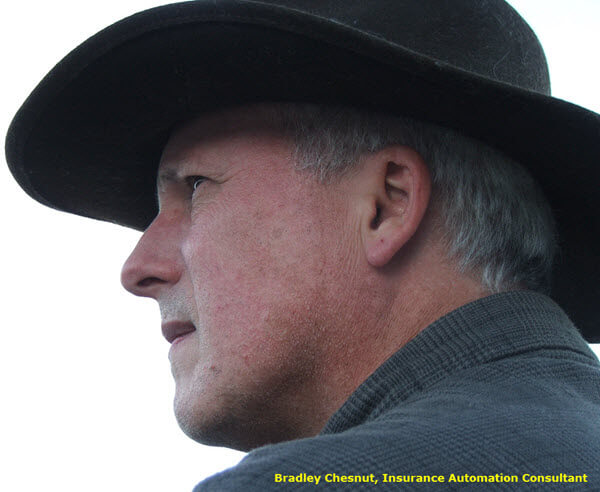 Bradley Chesnut has been working with agencies helping them with their automation and marketing since 1989 after he sold his agency.

He's an expert in workflows, productivity strategies and automation systems, and is the designer of our systems. Learn more about why you'll be very glad that it's Mr. Chesnut that will be running the company and putting in place the procedures to train you and support you...
It's Time To Start Getting Very Excited Because CP Manager Goes Into BETA In August and Pre-Launch 9/27/17
We then hope to go into General Release between mid October to the first of November depending on how well Pre-Launch goes and the training of our new staff. If necessary we'll do another Pre-Launch and allow 50 more agencies to purchase CP Manager.
Get Ready Because The Days Of...
Way too much double/triple entry
Not handling your day to day work quickly and efficiently
Not working with a forward thinking company
You're Going To LOVE The Design Of The CP Manager And The Results You Get When Using It!
Workflow Driven... A first for the industry. Learn to process any task for any carrier in seconds, not months!
Easy To Use ... Really, it is
Amazingly Fast Online ... Runs like it's on a network
Re-Engineered Client and Policy Management
Many Exclusive Features... Your staff will love how much time they're saving!
What "Increasing Your Productivity" Means To Your Agency...
With the last vendor Mr Chesnut worked with
his clients averaged a

48.7% drop

in their workload
. This was accomplished because the last vendor was one of the most productive systems of its time, along with providing
training to his clients
on how to
maximize the use of the system and teaching productivity strategies
.
CP Manager is significantly more productive
than the previous system Mr Chesnut worked with so we would logically anticipate an even higher average increase in productivity with our clients. (FYI, the other system was bought out and shut down.)
With just 2 CSR's and paying each $15/hr, a 48.7% drop in your workload would give you an
additional 2,026 hours a year
to use however you want, like to grow your agency.
This 2,026 equates to $30,389 of additional work toward your agency.
What would you do with an additional 2,026 hours a year, almost 169 hours per month? Freeing up this much time really opens up the possibilities to further build and improve your agency!
If you have more than 2 CSR's, you'll have more hours gained each month, your financial savings will be larger and you'll see more profits coming into the agency.
Plus,
you will be able to go a lot longer without having to hire another CSR, an advantage to increased productivity EVERY agency really appreciates!
After working with many agencies over the years, clients of Mr Chesnut have told him many stories of what the increase in productivity did for their agency. He heard things like...
their CSR's thought they were going out of business because their workload dropping so much, or how the agency went from not being able to get all of their work done each day to spending half the day playing solitaire with all of the free time they now had.
Increasing your productivity will do wonders for your agency and your profitability!
Get on the list now and learn more about CP Manager and watch for our emails informing you of key dates and links to private pages sharing more information about CP Manager exclusively for agencies on the list. All of our emails always start with ... [AAT] ... so you'll always know they're from us.
We've Been Meticulous Of The System's Design And Functionality Focusing On Your Day To Day Work
What we've done has never been done before and we accomplished it by NOT modeling any other systems so we wouldn't fall into the same trap the other systems on the market fell into by having the same common design.
Instead, because we already knew the short-comings of the systems on the market, we re-engineered the Agency Management Systems so instead of hindering your ability to create a highly productive agency we designed a system -- CP Manager -- from the ground floor up with productivity elements and workflows fully integrated into the system to massively increase your productivity! 
You are going to be blown away. Seriously, you really are!
If You Purchase During Our Pre-Launch You're Going To Love The Huge Savings You'll Get And The Incredible Bonuses You'll Receive!
The first 50 clients will save big:
We are offering a huge savings on the purchase of CP Manager solely to the first 50 agencies and BETA agencies. This savings is on the upfront amount and on the monthly support fee. The first 50 agencies will never pay the same support fee amount as future clients, meaning the savings on the monthly support fees are forever!
We have a special program we'll be introducing to the first 50 agencies that could eliminate the base system support fees (base + additional users). It's never been done before so we're anxious to see the look on the faces of the first 50 agencies once they see what we're doing. It's very exciting!
All of the bonuses we'll be offering and the huge savings is solely for the first 50 agencies. We will never again offer everything we'll be offering to the first 50 agencies. Trust me, we're not doing this because we're desperate. We actually have a very strategic reason that also benefits us.
One of the most valuable benefits, in our opinion, of being one of the first 50 agencies is you're going to be one of the first to get CPM installed and setup for your agency, and then trained on how to use it. We anticipate within 60 days of general release we'll have a waiting list for installs booked up to 8 months out. Knowing what we'll be introducing there's no way I would want to wait that long to create an efficient and productive agency with a huge drop in my workload! What about you?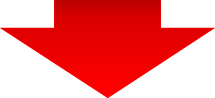 About Getting On The List And Your Timing To Switching To CPM
As you can see from the questions being asked on the Get On The List form, we are preparing for launching the company. Each question serves a specific purpose.
There are two key questions on the form: One asking if you'd like to be a
BETA Tester
(only need 5 PL agencies and 5 CL agencies) and one asking if you'd like to take advantage of CPM during our
Pre-Launch
when we're training our staff. We'll only be allowing
50 agencies to purchase
during Pre-Launch.
Not marking "Yes" to at least one of these will move you to the General Release phase and will remove your name from being included in BETA and Pre-Launch correspondence to include the dates of detailed Walk-Throughs during the BETA and Pre-Launch phases.
Just so you know so there's no misunderstandings, our
introductory prices and huge bonuses will only be offered for a limited time
. Most will only be available to BETA test agencies and to our first 50 clients via Pre-Launch. Also be aware there could be up to a 6 month wait period for installations depending on how quickly you purchase.
If being one of the first to massively increase your productivity and getting the greatest savings and a bunch of
bonuses valued at over $5,000
is important to you then you need to purchase during our Pre-Launch phase.
Now, having said this,
better than all of the bonuses is the massive increase in productivity your staff will experience when they're on CP Manager.
This means your CSR's will be able to manage far more clients and policies each day which means you won't need to hire more CSR's as you grow. Or you won't need to replace CSR's who quit.
And when you do get to the point of needing to hire more CSR's and Producers, you'll really love how much easier CP Manager is and how much faster your new staff will learn the system so they're able to quickly service your clients much sooner.
After 25 years of working with agencies helping them with their agency automation our President developed an
intimate knowledge of management systems and became an expert in productivity strategies and workflows
.
You are absolutely going to love what CP Manager will do for your agency.
Add to this our commitment to our clients and all of the things we have lined up to provide a much higher level of service and support to our clients, along with
giving our clients far more say in the direction of our systems than any other vendor ever has!
Once you've joined the AAT family you'll never look back! You'll never want to go back to the other vendors who just simply look at you as a number.
Get On The List Now...